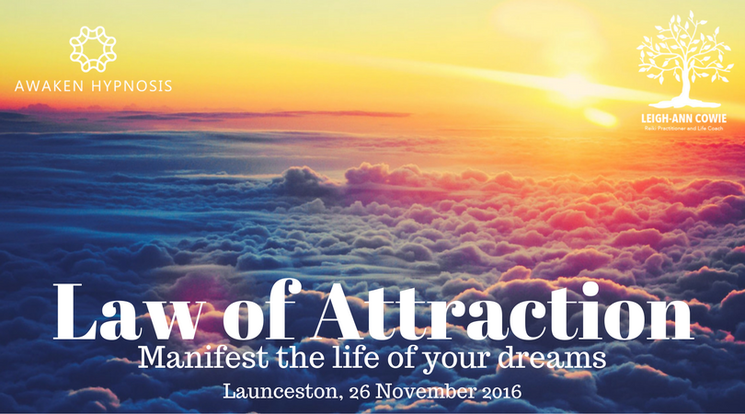 Do you have big dreams but struggle to achieve them? Do you get close but sabotage yourself? Or perhaps you don't even know where to start. This workshop is for you!
The Law of Attraction (or manifestation) is a way to attract more of what you want in your life. But it's not simply about wishing and hoping. There are common pitfalls that can stop you fully manifesting your dreams, including self-limiting beliefs, lack of a clear vision for the future or not finding the best technique for you.
This hands on workshop will provide you with:
Three different forms of manifestation to experience during the workshop, and notes to use at home
A hypnosis to help you identify what has been holding you back
A hypnosis to help you release those blocks and experience and inspiring vision for your future life of happiness and success
The workshop is presented by Leigh-ann Cowie and Louise White. Leigh-ann Cowie is a Reiki Practitioner and Life Coach with a passion for manifesting. Louise White is a Certified Clinical Hypnotherapist with years of experience helping people of all ages to create a positive vision for the future and break through the barriers that stop them from living their best life.
When: 1pm - 3pm, Saturday 26th November 2016
Where: 127 George St - Bikram Yoga Launceston (the old Roman Baths).
Bring: A notepad and pen, bottle of water if required.
Cost: $60
Book: Book and pay online
Questions: Email louise@awakenhypnosis.com